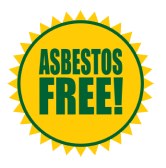 Cost-Effective Seed Singulation
FarmTalc products provide a cost-effective solution to higher yields, better planter performance, and improved planter longevity—all at a discount cost. FarmTalc premium talc, graphite, 80/20, SupraFlow®, and custom blends help you achieve even seed spacing, enhanced seed singulation, uniform seed flow, and premium stands—even in the toughest planting conditions. FarmTalc seed talc and other products consistently improve the performance and cleanliness of Kinze® brush meters, Precision Planting® seed meters and tubes, and John Deere® CCS™ systems; as well as improved disk/plate/finger performance in other corn planters, broadcast seeders, central-fill planters, and air-delivery seed systems. Our products achieve the highest standards of quality and are 100% asbestos-free and OMRI certified. We offer volume discounts and large savings to every customer.
FarmTalc wants YOU to have the advantage of higher yields, wherever you grow.